Jeanne Taft
Doctor's Assistant
I have enjoyed working with Dr. Sharkey since 1995. He is a doctor I highly respect for his integrity, work ethics and kindness shown to patients and staff. I have my dental assistant, radiology & extended duty assistant licenses. We all get a great deal of satisfaction helping our patients. And I have enjoying watching their families grow.
Cindy Thorton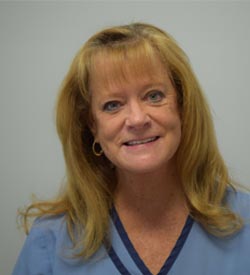 Hygienist
As a dental hygienist, it has been a privilege to work with Dr. Sharkey for 16 years. As he does, I care and respect each of our patients. Their overall health is paramount, as we treat each ones needs thoroughly and gently. We as coworkers are like family and coming to work is a joy!
Trudyann Bashford
Hygienist Assistant
I am 45 years old. I attended Medix South Dental School for Dental Assistant & State certification for radiology. I have three children. I have worked at Dr. Sharkey's for the past 9 years, enjoying every minute.
Susan Kruger
Office Manager
I have happily worked for Dr. Sharkey for 21 years. I started as a front desk receptionist. With Dr. Sharkey's encouragement, I decided to go to Howard County Community College, for my Dental Assistance certificate and became a Dental Radiation Technologist. I am now the Office manager. Coming to work never feels like a job. They are my family. From the people I work with, to patients we treasure..
Jenni Oliver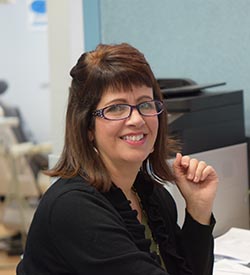 Receptionist
I joined Dr. Sharkey and his team May 2011, after being a stay at home Mom for 4 years. Coming here with no previous dental practice knowledge. I was given the opportunity to train and I have grown so much. I enjoy my working relationship with all of our wonderful patients and I love my work family.
Nytasha Jones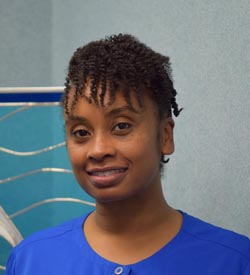 Dental Hygienist
I am originally from New Jersey. I have worked in the dental field for several years. Starting as a dental assistant, then studied at Howard Community College for my Dental Hygienist Degree. I live in Ellicott City with my four boys.
Melissa Kominos
I began working here in the fall of 2019. Prior to that, I retired from the US Army to raise my, now grown, son and daughter. While my prior experience was in law office management, I transitioned smoothly into the front end of the practice.