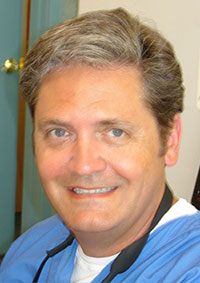 Dr. Sharkey has provided dental care to central Maryland area residents since 1991. He earned his under graduate degree in Biology with a minor in Chemistry at Gordon College and his dental degree at The University of Pennsylvania - one of three Ivy League schools that have Dental Colleges. Upon graduation Dr. Sharkey was awarded The Certificate of Recognition by the American Dental Society of Anesthesiology, for outstanding achievements in the field of Dental Anesthesiology. Annually attending continuing education courses enables Dr. Sharkey to stay at the forefront of his specialty, so that he can provide optimal care to his patients. This allows Dr. Sharkey to offer his patients the finest periodontal, surgical, and cosmetic dental care. He regularly attends courses focusing on all aspects of dentistry so that the most treatment options are available to his patients.
Dr. Sharkey is also a member of the American Dental Association, The American Academy of Cosmetic Dentistry, The American Dental Implant Association, The Maryland Dental Association, The Howard County Dental Association and The Greater Catonsville Dental Study Club.
In his spare time, Dr. Sharkey serves as a volunteer scuba diver at the National Aquarium in Baltimore.
Dr. Sharkey resides in Eldersburg with his family.
Dr. Sharkey loves being a Dentist and is thrilled that you have chosen to seek comprehensive care in his office.